---
Mountains
---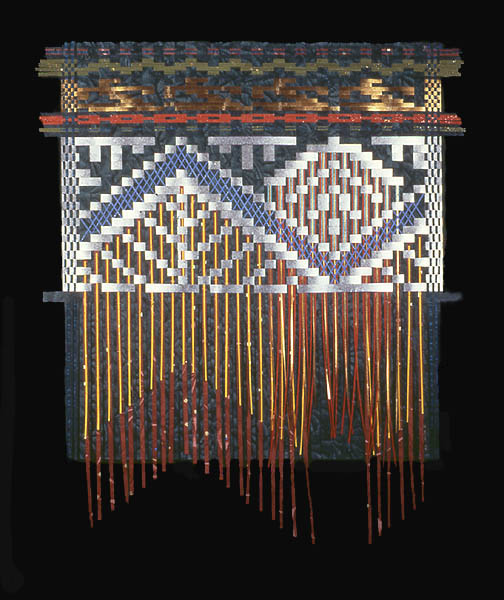 This was the first tapestry with an alpine theme. Woven with bold strips of metallic paper interlaced with thinner colored strips, this tapestry is kind of a flattened picture of a mountain, a pine tree and a river. Autumn leaf colors fill in the open areas giving the piece a seasonal atmosphere.
Framed size is approximately 60" tall by 50"wide.
This tapestry has been sold.
---