---
Roots in the River
---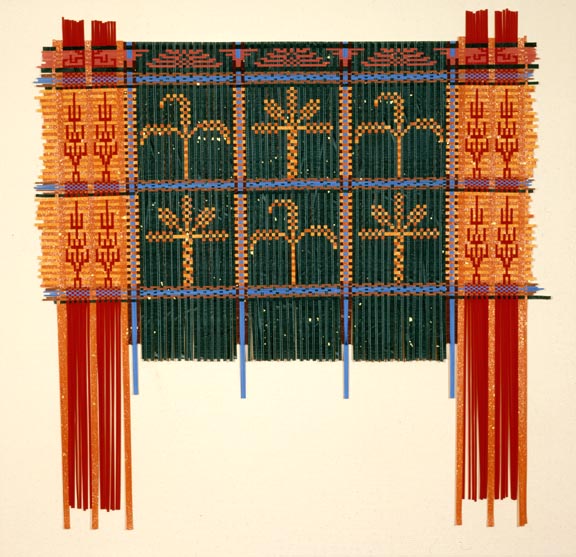 This tapestry was woven while I was reading Herbert's 'Dune' series of science fiction novels. I liked the arabian theme and made this one look like a green walled garden in the desert. Fig and Palm trees are arranged in neat quads with streams flowing near their roots.
Here is a detail if the woven work.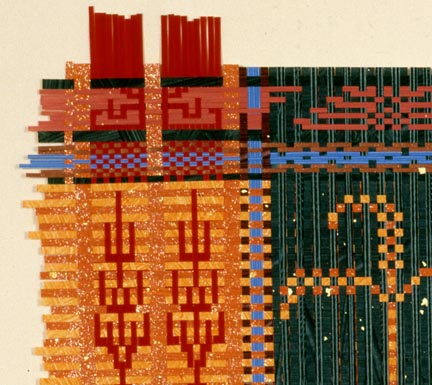 The tapestry is mounted and framed, 47" tall by 49"wide.
Price US $3200.00

---