November 2, 2002 - There was one last bloom yestreday and I took the opportunity to make some shots of the inside of the blossom. ( I have brought all of the ceropegias inside since the night time temperatures are in the low 40's now with occasional dips into the 30's. There are a few rooted cuttings still outside and they seem to be fine. )


I was surprised to see that there are no hairs inside the corolla tube and none in the inflated chamber either. The green stripes, however, have taken on a sculptural presence as irregular raised lines on the inside of the chamber.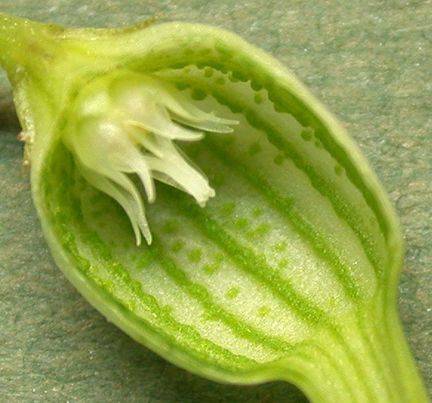 It was difficult to get a good look at the corona, its white, translucent nature made it difficult for the digital camera to gain both good exposure and focus. So here are three views from various angles to help you see the coronal structure.