Wish List
---
These images are from an encyclopedia probably Hortus 3, please excuse the poor quality. I couldn't scan the book directly so the images were scanned from xeroxes. Do you know anyone who might be able to send me a cutting or two?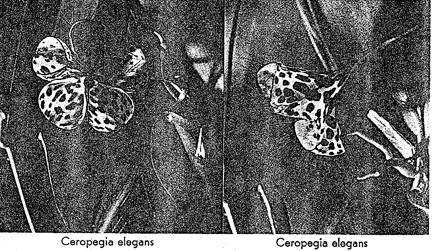 Two varieties: var elegans and Var.gardneri,
since 1830 from India and Sri Lanka.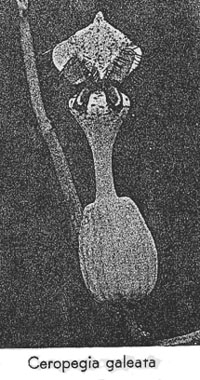 From Kenya.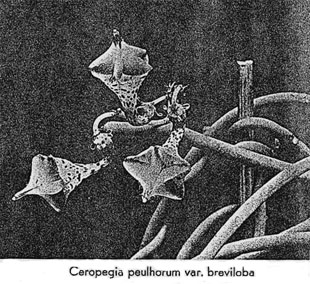 Two varieties: var. peluhorum from Sierra Leone,
Guinea, Guinea-Bissau, and Senegal:
and var.breviloba from Central African Republic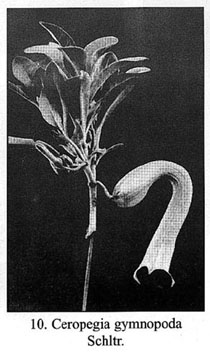 The following pictures were scanned from various issues of ASKLEPIOS. As with the above, I would appreciate any information that would lead to my adding these plants to my collection.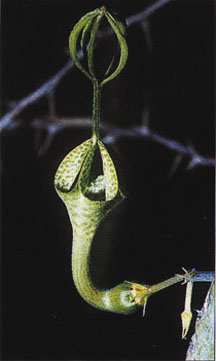 Ceropegia somaliensis
Two forms: somaliensis and erostrata
from Somalia and Kenya since 1916.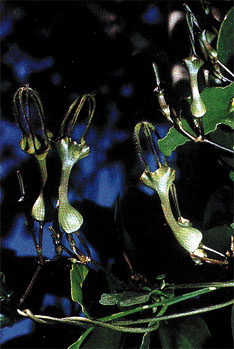 Ceropegia bulbosa
From India and Pakistan since 1795.

---